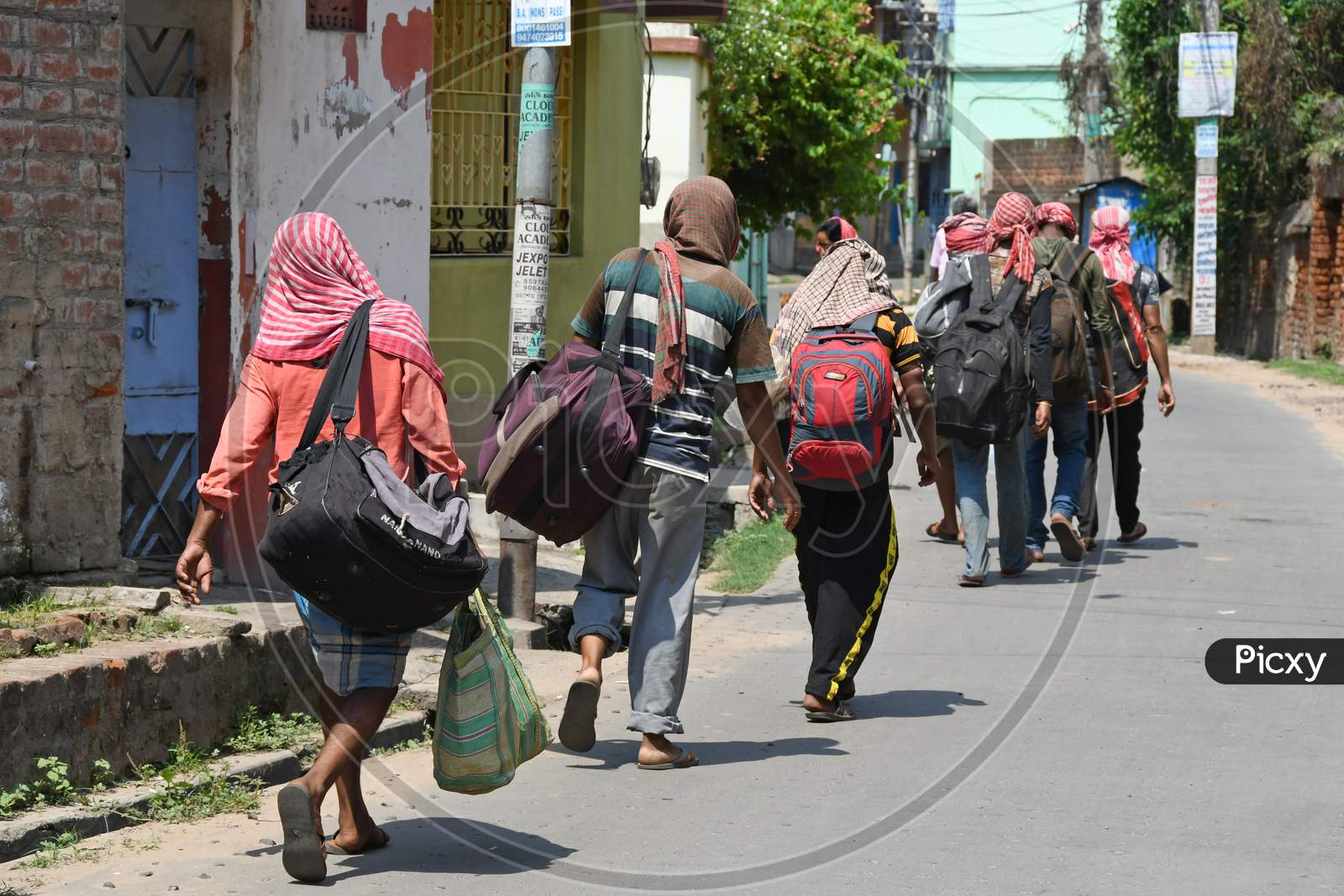 Migrant Workers From Kanpur Are Returning To Their Homes In The State Of West Bengal On Their Own Initiative During Lockdown Period Due To Novel Coronavirus (Covid-19) Emergence.
Image Credit: Picxy.com/sanjoykarmakar
Burdwan Town, Purba Bardhaman District, West Bengal / India - 14.05.2020: Migrant workers from Kanpur are returning to their homes in the state of West Bengal on their own initiative during lockdown period due to Novel Coronavirus (COVID-19) emergence. At Burdwan Town.
Burdwan, West Bengal, India